You are here
Testimonials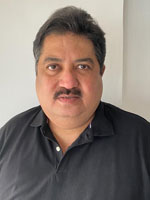 "Indeed it has been an honour to be associated with a noble cause such as yours. The work you do for the uplift of the young Shalinis and the underprivileged children by giving a direction to their lives and making them self-sufficient and independent is truly commendable.
I have had the opportunity to support your multiple initiatives which have strong social impact and each of these well thought out initiatives have gone a long way in improving and stabilising the young girls' lives.
I wish you continued success in your tireless endeavours.
Sanjiv Goswami
President, Centre for Education, Growth & Research. Former Managing Director, Springer Nature India"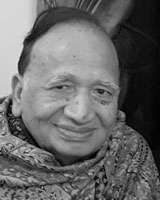 USF program with its   planned methodology and strategic approach to support education and to building the overall persona of girls coming from weaker sections of our society, has brought massive transitions in the life of Udayan Shalini Fellows. We resonate strongly with the philosophy and goal of the USF to empower the ambitious Shalinis. We have been associated for the last 6 years and wish to support them for a prolonged period. We wish good luck and success to the Udayan Care team."
Late Shri Ratanlal Ji
Founder & Chairman, Ratanlal Foundation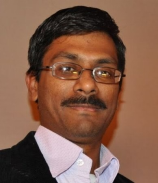 "In FY20, Xilinx Hyderabad Seva team as part of its outreach and volunteering activities, launched Quarterly Mentorship Program series under the Udayan Shalini Fellowship Program for High School girls (Class XI and XII). Udayan is one of the NGOs supported by Xilinx CSR initiatives. The mentorship program aims to support, mentor, and counsel 30 high school-going girls from weaker economic backgrounds and in turn empower them to transform their future by establishing their career path. They are provided support till they complete their higher education. Through a quarterly workshop series, the girls were trained on life/soft skills development, enabling them to stand out as confident individuals. These workshops were held at the Xilinx Hyderabad (XHD) offices. So far the response for these workshops has been amazing and the girls are very smart, talented and quick learners. We feel very happy to be partnering with Udayan in making this event successful and looking forward to conducting more programs in the coming time.    
Following the success of this initiative, the XHD Seva team submitted this program as our entry to the "Enriching Lives – U.S. Companies in India" exhibition under the "Women's Empowerment" category". The entry highlighting XHD's contributions towards "Mentoring to Empower" high school girls was selected as one of the Finalists for American Chamber of Commerce (AHMCHAM) 2020 CSR activities photo exhibition."
Prabhu Gopalan
Xilinx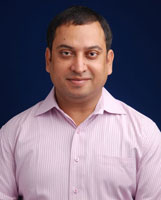 "Udayan Care has been making some pioneering initiatives on alternative care in India and South Asia region. Udayan Care has created a regional platform for alternative care by conducting Bicons on alternative care. The international journal on alternative care is another contribution of Udayan Care which has helped to mainstream the agenda of alternative care in the region. SOS Children's Villages partnership with Udayan Care has added significant value to the agenda of alternative care both in terms of scope and scale in the Asia region".
Rajeev Kumar
Director Programme-Asia SOS Kinderdorf International