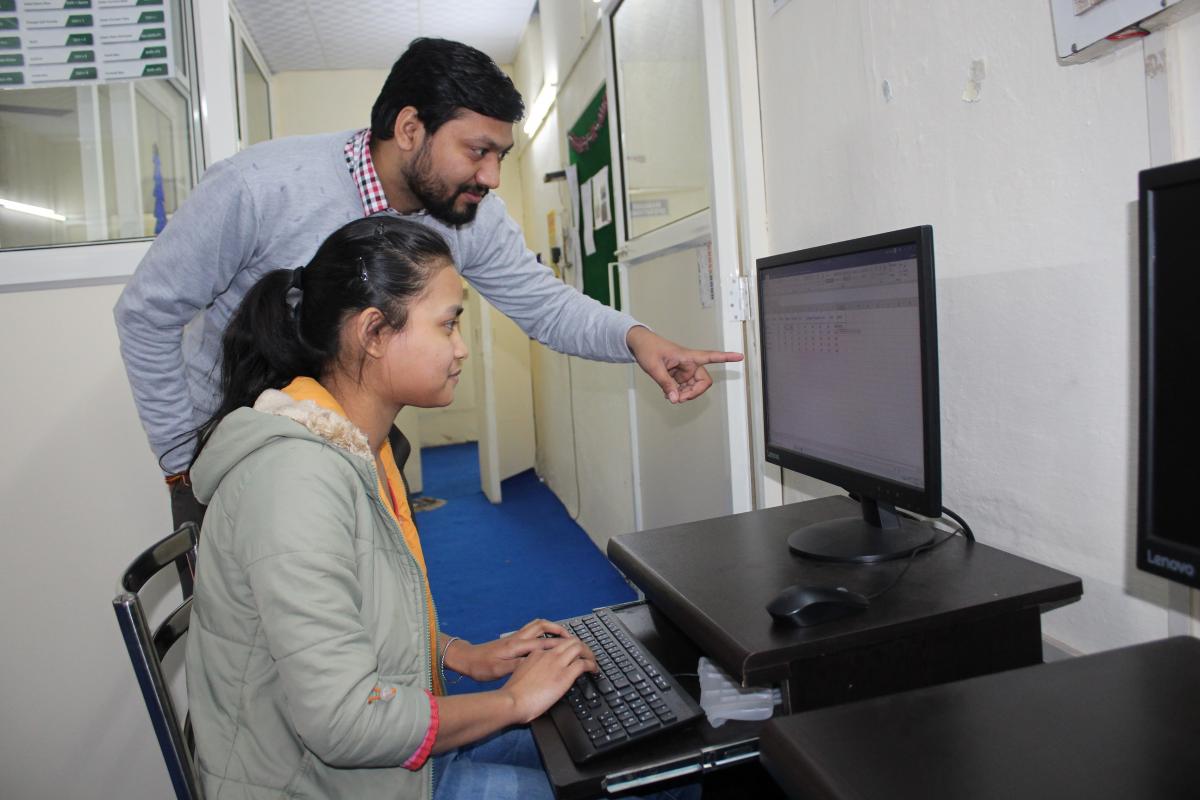 About the centre

Courses and placements

 

In 2020, Udayan Care established 'Yuvakendra', a Udayan Care Computer Learning Centre at Noida Sec-57, with the kind support of HCL Foundation, under their project UDAY, which is an urban CSR programme dedicated to digital education and employability. The project is specifically designed for youth who come from underprivileged communities, and in the age group of 18 to 24. Most of these youth are either pursuing or have completed their graduation through distance learning etc, and seeking a platform to get job-oriented training and courses which can help them grab a decent job.

Noida is a highly tech-enabled, strategically planned, urban city of the Delhi NCR. It has a total population of 642,381. The area has huge growth potential for youth but there is an acute shortage of the institutions offering digital literacy and employment-oriented courses.

We aim to equip 240 underprivileged youth annually for livelihood through job oriented courses like Diploma in Information Technology (DIT) and Tally PRO. We maintain the gender balance by ensuring 50% registration of women in our courses.. We also aspire to achieve 85% placement with entry-level salary as per industry standards. We facilitate engagement with course alumni for after training support, upskilling and interaction with candidates undergoing training. The centre invites youth and educators from Udayan Care centres for creating collaborative projects, conducting expert sessions and project reviews.

 
Impact of the project
Since the inception of the project, we have inducted 214 underserved community youth in job specific IT courses, out of these more than 80% students, who got certified, have started working in relevant jobs with good entry-level salary.
| | | |
| --- | --- | --- |
| To go back to the Main Information Technology Programme click here | | |
Our Contributors
 

 

 

Workshop and Activities

Theoretical Training