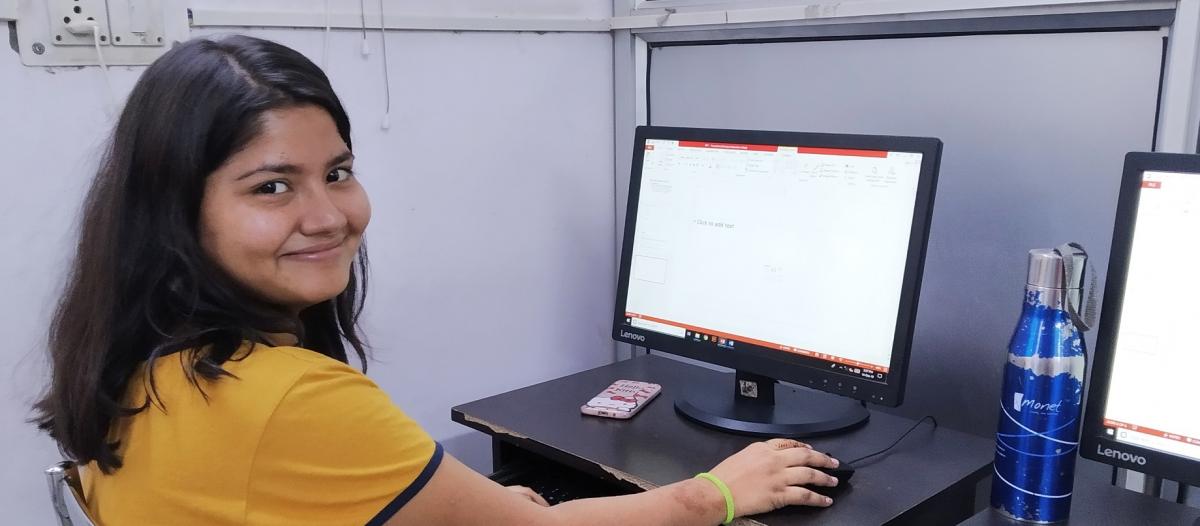 About the centre

Programme offered and Placements

Udayan Care Centre for IT Capability & Livelihood was established in July 2017 with the kind support of Social Venture Partners (SVP) with the objective of working selflessly for the benefit of the local community, in 5 KM radius of BudhVihar (Rohini, North Delhi). This centre trains youngsters, particularly young women, between the ages of 18 and 25, who have restricted access to learning opportunities due to social and economic limitations. Most of these young women are currently enrolled in different undergraduate distance learning, and their family income is less than 2.5 lacs p.a.

After 3 years of our functioning, we stopped getting enough eligible youth in IT courses in BudhVihar area. So we decided to relocate the centre from BudhVihar to Nangloi (West Delhi) which has a good population of migrants from UP & Bihar, and the location is well connected with public transport like metro, bus, sharing auto etc.

 

We aim to train 150 underserved community adolescents and teenagers in job-oriented and digital literacy courses such as the Diploma in Information Technology (DIT), Tally PRO, and Community Technology Skills Programme (CTSP). Life skills, soft skills, English Communication and Financial Literacy training is core component of our training modules which help to ensure holistic development of these students.

Training and career counselling through our placement cell also helps students find entry-level jobs, thus, improving the standard of living of their families.
Impact of the project
Since inception of the project, we have inducted 400 underserved community youth in job specific & digital literacy courses, out of this 70% students, who completed their training in job specific courses, staredt working in relevant field with good entry level salary/stipend
| | | |
| --- | --- | --- |
| To go back to the Main Information Technology Programme click here | | |
Our Contributors
 

Financial Literacy Session