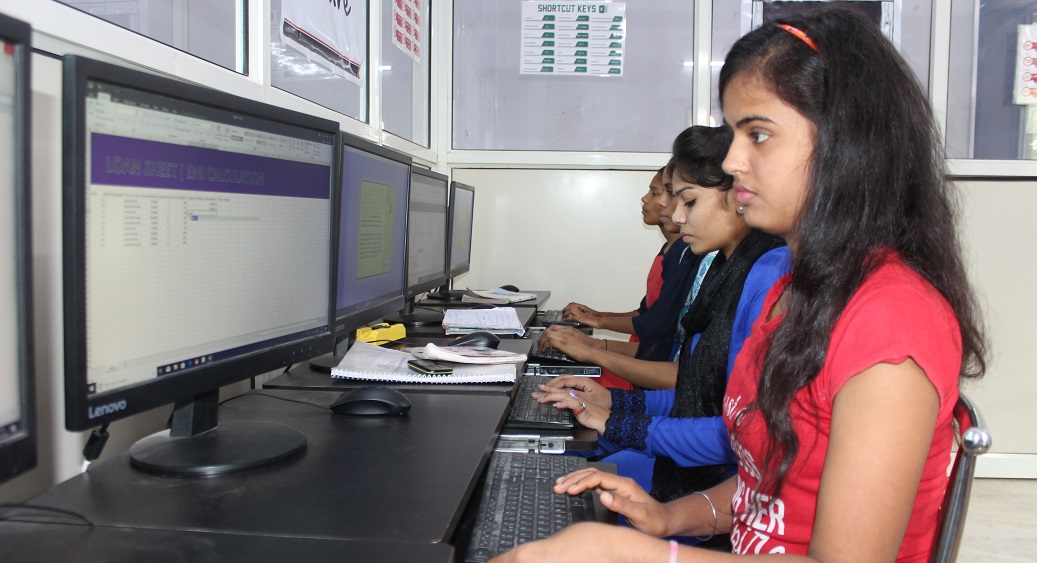 About the centre

Courses and placements

Udayan Care started the Computer Learning Centre at GovindPuri, South Delhi with the support of Hero MotoCorp Limited (HMCL) under their "Jivika" Project. HMCL shared a common mission with Udayan Care to support youth of underprivileged communities with digital literacy and skilling.

We aspire to equip 150 underprivileged youth in the locality annually, with livelihood generation capacity, through our job oriented courses & digital literacy courses, of which 50% should be women. Through our courses, we look forward to achieving 70% of youth placed in relevant jobs with an average entry-level salary, as per the industry standards. We invite youth and educators from another centre of Udayan Care for creating collaborative projects, attending expert sessions and project review sessions. We also focus on facilitating the engagement with alumni, for after-training support, upskilling and interaction with candidates undergoing internships.

Our centre offers Tally PRO, DIT (Diploma in Information Technology) and Community Technology Skills Programme (CTSP) courses. English Communication, Soft skills, Financial Literacy, Personality Development and Life skills training are also part of the curriculum to make students job-ready.Training and career counselling through our placement cell assist the students in getting entry-level jobs thus improving the standard of living of their families.

 
Impact of the project
Since the inception of the project, we have inducted 400 underserved community youth in job-specific & digital literacy courses, out of these 70% students, who completed their training in job-specific courses started working in relevant field with a respectable entry level salary/stipend
| | | |
| --- | --- | --- |
| To go back to the Main Information Technology Programme click here | | |
Our Contributors
 

| | | |
| --- | --- | --- |
| Donor Interaction | Graduation Ceremony | Volunteer Engagement |