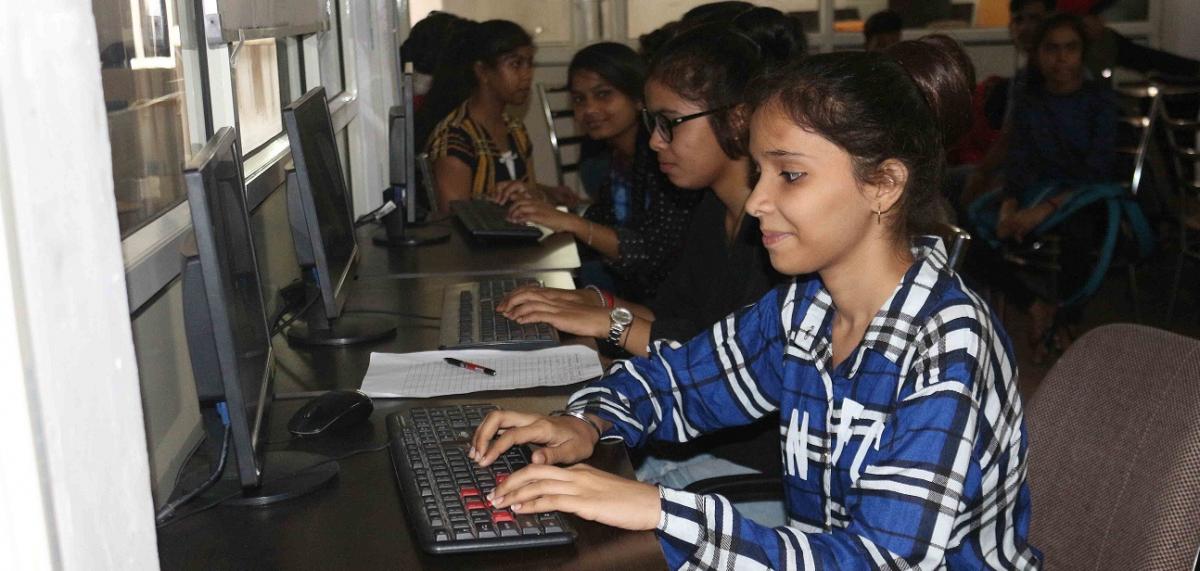 About the centre

Courses and placements

We started a Udayan Care Computer Learning Centre at Kot Village (Dadri) back in 2013 with the kind support of Serve Samman Trust & Volga Transmission Pvt. Ltd. We helped a substantial number of under-served youth and adults near the village by skilling them in computer and vocational courses, improving their employability and livelihood options.

In a few years, we observed that the Centre was having accessibility issues and hence low turnout. In Aug 2016, we decided to shift the centre to Bhangel, Noida,

Bhangel, earlier known as Begumpur, is a well-known part of the city of Noida, and has become one of the most populated localities in Noida region. The density of population is high due to its proximity to the Industrial zone. People, from various parts of the country come in the search of better job opportunities. However, unskilled educated youth of the region find it difficult to find jobs. Our IT centre beautifully fills up this need gap.

 

 

Bhangel Centre offers Diploma in Information Technology (DIT), CTSP (Community Technology Skills Programme), Tally Pro, and DCA (Diploma in Computer Application). Personality development and life skills training are also part of the curriculum, which make students job-ready.

Training and career counselling through our placement cell also assists the students in getting entry-level jobs, thus improving the standard of living of their families.

 

 
Impact of the project
Since the inception of the project, we have inducted 1142 underserved community youth in job-specific & digital literacy courses, out of these 70% of the students who completed their training in job specific courses, started working in relevant fields with good entry-level salary.
| | | |
| --- | --- | --- |
| To go back to the Main Information Technology Programme click here | | |
Our Contributors
 

| | |
| --- | --- |
|   | Tata Power Trading Company Limited |
 

 

Volunteers from Springer training our IT centre students

 

Orientation Session by Information Technology Faculty